This is the site where original sheet music can be obtained. Sheet Music directly from the composer, (Richard Mousseau). By-pass the A&R sites, the song pluggers, the agents, the producers, and meddling middle person telling you what to listen too, what to like and what to perform. You be the judge, for you know what you like. You are in direct communication with the song writer and composer. If you are a person who plays and sings for your own pleasure, you can select songs that interest you from the various genre. If you are an amateur musician seeking original material to add to your repertoire, feel free to select original material suited to your style. Be you a professional, you be the judge of material you like and wish to perform. Adapt the material to suit your style.
Sheet Music of all listed titles below can be viewed and obtained from
www.sheetmusicplus.com. Insert a title into Music Plus search box, then view the sheet music. You will also be able to listen to a recorded demo of the song. Insert the name 'Rick Moose' or 'Richard Mousseau' and all sheet music titles I have composed will be presented for viewing.
My songs are also available from all major streaming services, for casual listening or downloading. Enter titles of songs into the streamer's search box, or enter associated names, 'Rick Moose' 'M.R. Moose' or 'Richard Mousseau' to view all my listed songs.
For those interested in complete scores of all instrumentation of songs, please contact me directly. I will suggest an e-transfer cost and then e-mail a full PDF score to you.
All Scores are copyright protected and governed by Copyright Laws. Performance licencing is available.
Song Books featuring a complete selection of original songs can be viewed within the Books Page.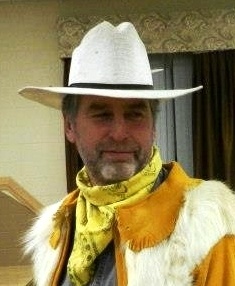 Rick Moose, in name is a version I use as a character, the vocal voice on all musical demos.
These Demos have been produced to give listeners a sampled rendition of my songs.
Using the moniker of Mr. Cheeks Too Soft, I have released videos containing Cowboy Poetry renditions.

Cowboy Poetry Video Links;
Farm Sale.
https://www.youtube.com/watch?v=89VIfo2eCFI
Weathered Boards.
https://www.youtube.com/watch?v=tsdvtCuBT7c
Miss. Anita
https://youtu.be/yHfXgM82PSA
Just Biding My Time
https://youtu.be/v3iBiDBZv_s
Horse Trader
Song Writer
Richard Mousseau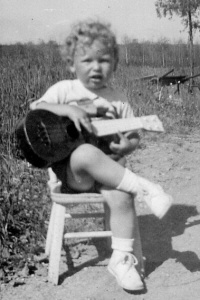 Song writer adept in a variety of musical styles of classic rock, rock and roll, easy listening, blues, country, and able to adapt music to modern styles is looking for performers interested in adding original songs to their performing repertoire.
If you are interested in building your catalogue and being the first to perform and possibly having these original songs on your recordings, then contact Rick Mousseau.
Amateur and professional performers welcome.
These original songs may be the next top ten when performed by interested parties' unique talent.
Rick will work with artists to adapt songs to performer's style.
If you feel that an original song may be in your best interest, please feel free to contact Rick Mousseau.
Thank you for Your interest.
Rick Mousseau
A Cowboy's Lullaby.;
https://youtu.be/ZJd84keVuuA

I've Been Searching;
https://youtu.be/UleSfxRpA98
Rotten Little Kid
Rustic Church
https://youtu.be/fmm87kozzps
I Made Up My Mind
https://youtu.be/hSM8uEw02KY
Where Do I Go To Pray
https://youtu.be/3RjaKVkwu1g
My Home Belle-isle

https://youtu.be/9CfzKviqW-E
I Pretend
https://youtu.be/Unx5fm-OUDg
What If, Do You Know
https://youtu.be/U7NxL0GLQto
Sailing Home
https://youtu.be/Tl8m5Nb8hQA
A Seafaring Son
https://youtu.be/6KnIXXA8pi0
Home-Land Train Ride
https://youtu.be/B9xEYgR6mT4
A Christmas Card, Sealed With A Tear
https://youtu.be/RA1_-NUYYTw
The Old Vic Is No More
Let The Credits Roll
https://youtu.be/MJUlXzjiW6o
Song Titles and Genre Code.
C-Country / F-Folk / BB-Big Band / P-Pop / FS-50's&60's / R-Rock / H-Holiday / CH-Comedy, Humour / K-Children / B-Blues / CE-Celtic / G-Gospel
A Christmas Of White – (H)
A Cowboys Lullaby – (C)
A Dreamer- (C)
A Few Old Faces - (C)
A Good Man - (C)
A Joyful World – (BB)
A Kiss Beneath Mistletoe - (H)
A Lasting Memory Brought To Mind – (CE)
A Lover's Duet – (F)
A New Year's Eve Date - (H)
A New Year's Kiss - (H)
A Seafaring Son - (CE)
A Shepherd - (H)
A Wonderful Life - (BB)
Along The Santa-Fe - (C)
Anatomy – (R)
Behind My Door – (FS)
Beneath Mistletoe - (H)
Black Dirt Road - (C)
Butter Milk Hill - (C)
C'est La Vie, Said The Lovers - (FS)
Canadian Born - (R)
Chilkoot Trail - (C)
Chinook Trail – (C)
Chippewa Trail - (C)
Christmas Trees - (H)
Collene - (FS)
Dam Me For Leaving You - (C)
Don't Bring Your Loving Around Here - (FS)
Don't Let Me Wait In Misery - (FS)
Farewell Lock Leven - (CE)
Farewell Song - (CE)
Forever On My Mind - (C)
Good-Bye – (C)
Have A Sip Of Whiskey - (C)
He Loves To Dance - (F)
Heading Back To Saskatoon – (C)
Home-Land Train Ride - (F)
I Don't Need Your Pity - (C)
I Found My Lord's Love, In This Little Chapel – (G)
I Hide The Hurting Inside - (FS)
I Made Up My Mind - (C)
I Need To Find My Way Back Home - (C)
I Pretend - (FS)
I Remember A Christmas Night - (H)
I Shall Return To Kintyre - (CE)
I Tried To Be Cool - (FS)
I'll Always Waltz With You - (BB)
I've Been Searching – (B)
I've Lost My Best Friend - (C)
I've Wasted All My Nights - (C)
If A Woman Loves Her Man - (FS)
It Took One Look - (FS)
It's Hell To Be In Misery - (FS)
Let's Go Home - (H)
Little Spanish Chapel - (FS)
Loneliest Time Of The Year - (H)
Lost In Time (V-3) - (F)
Make My Nightmare Go Away - (C)
Moments Of Love - (FS)
My Home Belle-Isle – (CE)
Never Be Sincere - (C)
No Hall-Mark Christmas Story – (H)
One Day Soon - (C)
Our Home Town - (CE)
Painted Ladies - (C)
Past Daydreams - (FS)
People Will Talk About Me - (CE)
Restless Wind - (C)
River Saskatoon – (C)
Romantic Lights Of Paris At Night - (FS)
Sad Songs - (C)
Sail Away With The Wind - (CE)
Sailing Home - (CE)
Sailors Say I - (CE)
Sam The Snake – (CH)
Santa Did You Read My Letter - (H)
Santa, Please Read My Letter - (H)
Sarah's Open Arms - (R)
Sarah's Open Arms 2 - (F)
Searching For Love - (R)
Shame On Us - (R)
She Is A Lady - (C)
She's Just A Girl I Knew - (P)
Slow Dance - (FS)
Snow-Flake Waltz - (H)
Sometimes Grief, Sometimes Joy - (BB)
Stand Up - (R)
Stay For One Last Dance - (FS)
Suddenly Yesterday - (P)
Take A Chance On Life - (P)
Tell Me If You Love Me - (P)
That Boy, He Broke Your Heart - (P)
That Guy - (P)3:10
The Chapel Tumbled Down - (P)
The Devil In Me - (C)
The Town's Only Jezebel - (FS)
They Tell Me This Is Christmas - (H)
Waiting For Love - (FS)
Ways Of Love - (FS)
When Hearts Believe - (H)
When The Leaves Of Autumn Fall - (FS)
Why Can't I - (BB)
Wonderful Life - (BB)
Words Written In Sand - (F) (R)
You Keep Calling Out Another Man's Name - (C)
You Say, I Say - (FS)
Your Smile Said Hello - (C)