Acquiring Titles and E-Books

All titles, books and e-books should be available from your favorite on-line bookstore; LuLu, Indigo, Chapters, Amazon etc. Searches can be filtered by placing a title of a book into your favorite on-line book store's search box. Searches can sometimes be filtered by inserting an author's name into the on-line book store's search box.
www.lulu.com and
www.chapters.indigo.ca are my direct distribution links. Though distribution of some titles are carried by other selected on-line book stores.
Please note; PDF-downloads of music books and some selected hard copy music books are only available from
www.lulu.com.
Thank You for considering my titles.
Rick Mousseau
THEATRE GROUPS
For those theatre groups wishing to order play books for rehearsals, or performance rights; please contact this Publishing House directly, and we will assist you.
,


Novels, Short story collections, Cowboy poetry, Biographies, Sheet Music books, Theatre Plays, Radio Plays.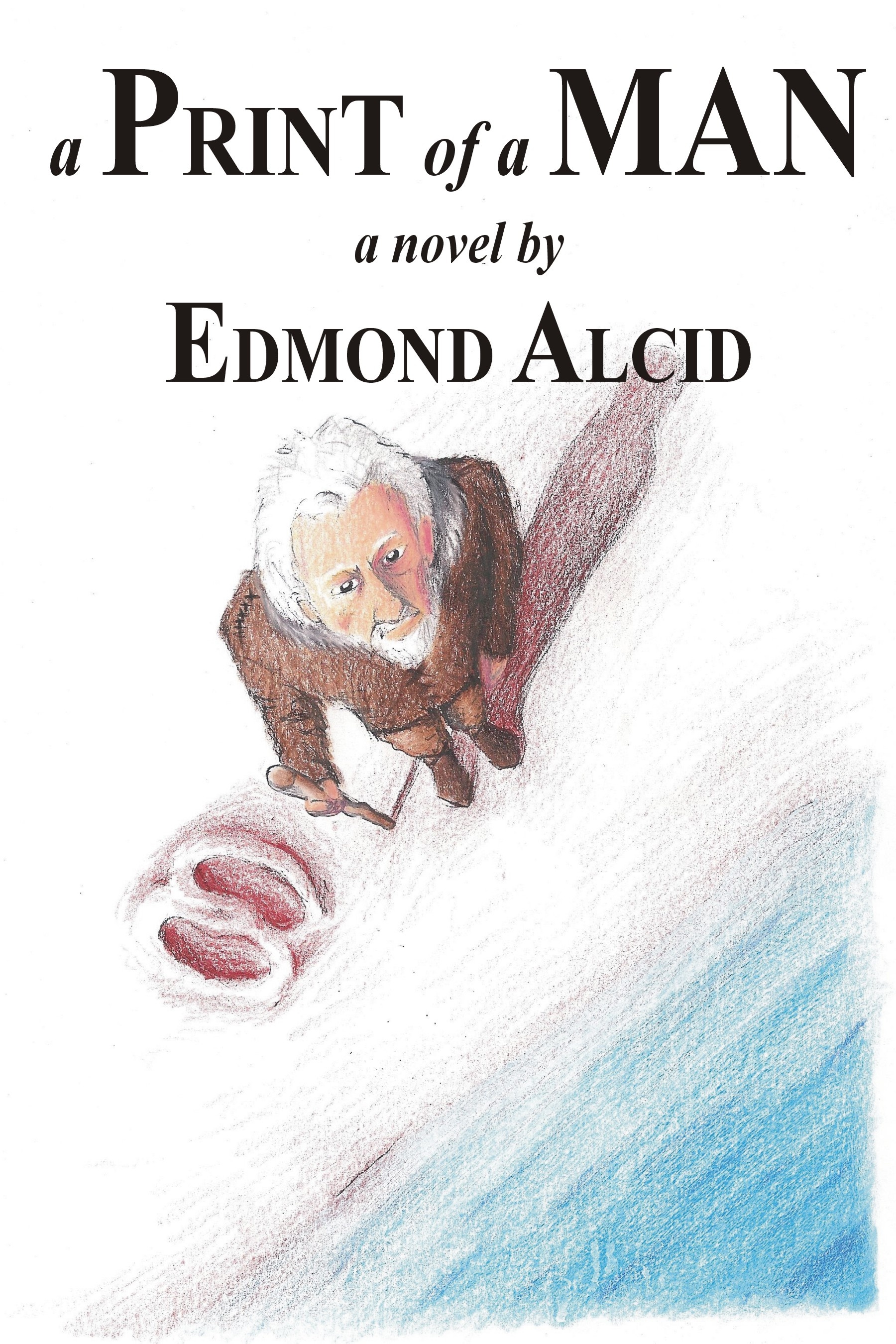 Novel
A PRINT OF A MAN
Edmond Alcid
ISBN 978-1-894650-18-2
Fiction, Adventure,
260 pg. (5 1/2 X 8 1/2) (general/adult) Book $28.94 (used book $5.00)
ISBN 978-1-894650-79-3 e-book$11.95
I had walked out of the bush an old man. How Old, I did not know? The years had passed without the need to celebrate the remembrance of a birth date. There was something familiar about the place I stood, where the bush bordered the tilled land of a farmer's field. Slowly, faint memories recalled past moments of my life. As a young man, I had walked across this field many times.
Standing in this familiar spot, I noticed a man rocking lazily on an open porch across the field. The house, familiar in its change, a simple home I remember in a past memory. The old man resembled the face I have when I gaze at my own reflection. I know the man approaching; there is a twinkle in his eye. He looks old with warm grand-fatherly chubby cheeks, his belly reminiscent of Father-Christmas. His balding head and clean-shaven face is so much like a Grandfather of my youth. We pause and stop, our eyes studying each-and-every feature of the other. He is familiar; I search my memory for names to place with the face before me.
He seems satisfied that after consideration, he has placed a name to my face. I have not placed a name to suit his likeness.
"Thomas?"
I hesitate, shocked by the sound of someone speaking my name. "Yes, I am Thomas Chapais."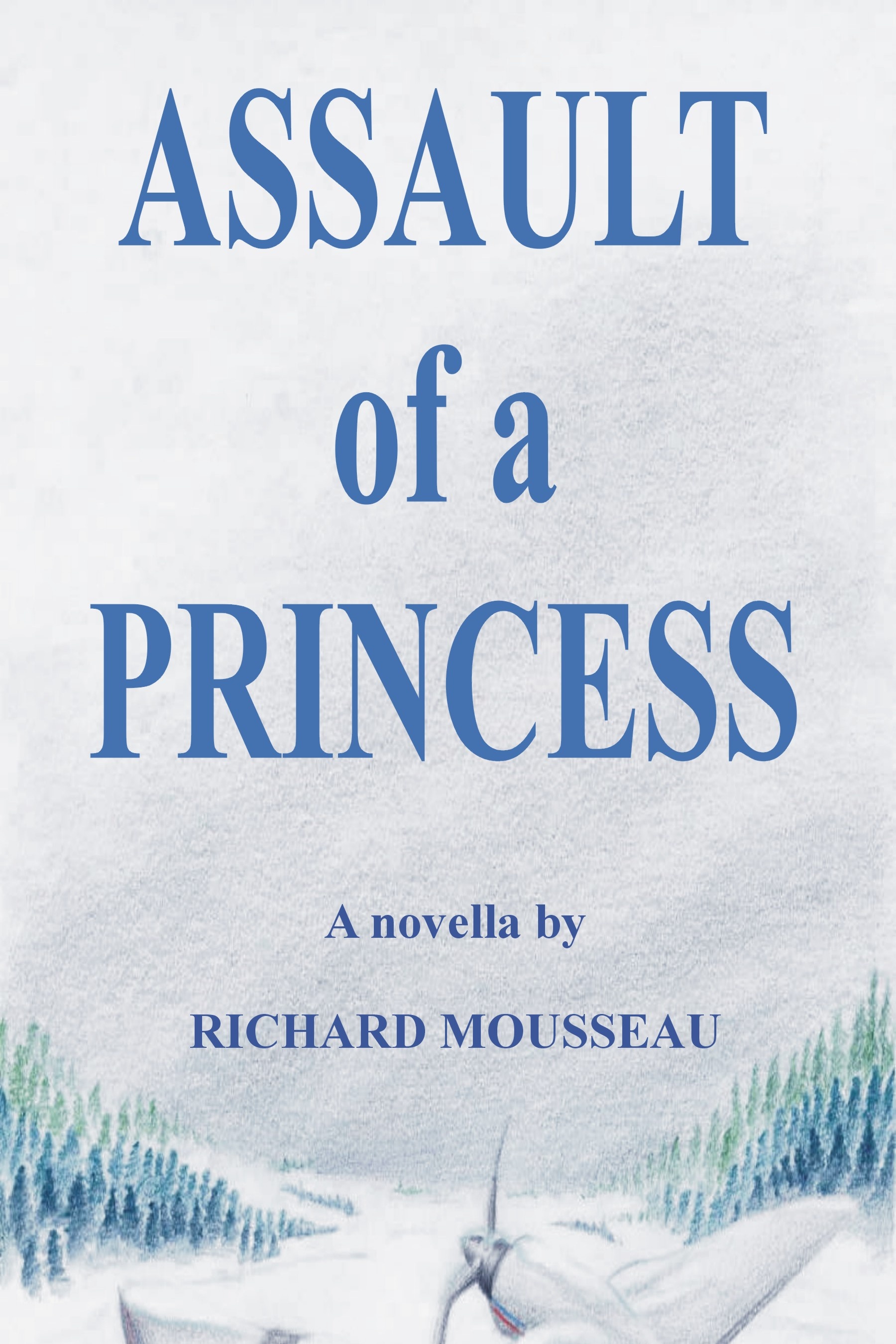 Novella
ASSAULT of a PRINCESS
Richard Mousseau
ISBN 978-1-927393-00-0 Book 96 pg. (8.5 X 5.5) $11.35
ISBN 978-1-894650-99-1 E-Book $6.78
Fiction adventure
Cuthburt was the only weak link in a suitable situation for all. He alone could demand the termination of birth. Unlikely, for this would bring out the possibility of a scandalous exposure. By demanding that everyone keep their mouths shut then no one outside of Cuthburt's inner circle would know. Would he love the child and embrace as a true bloodline? Edmond Baptist definitely thought not. the impression of Cuthburt's affections was cold, caring only for protocol and what reflected well upon him. Given the opportunity, Edmond surmised that Cuthburt would overthrow all procedures in favour of making Winston of Scott the next King of England. Claiming the throne himself would allow himself to be able to formulate means to decide who would be his successor.
Quotes:
The royal family is redundant, and maybe this story will plant the seed of change.
I think this has happen in the past history of all royalty and I think it just could happen today. I would root for the under-dog. Long live the commoner.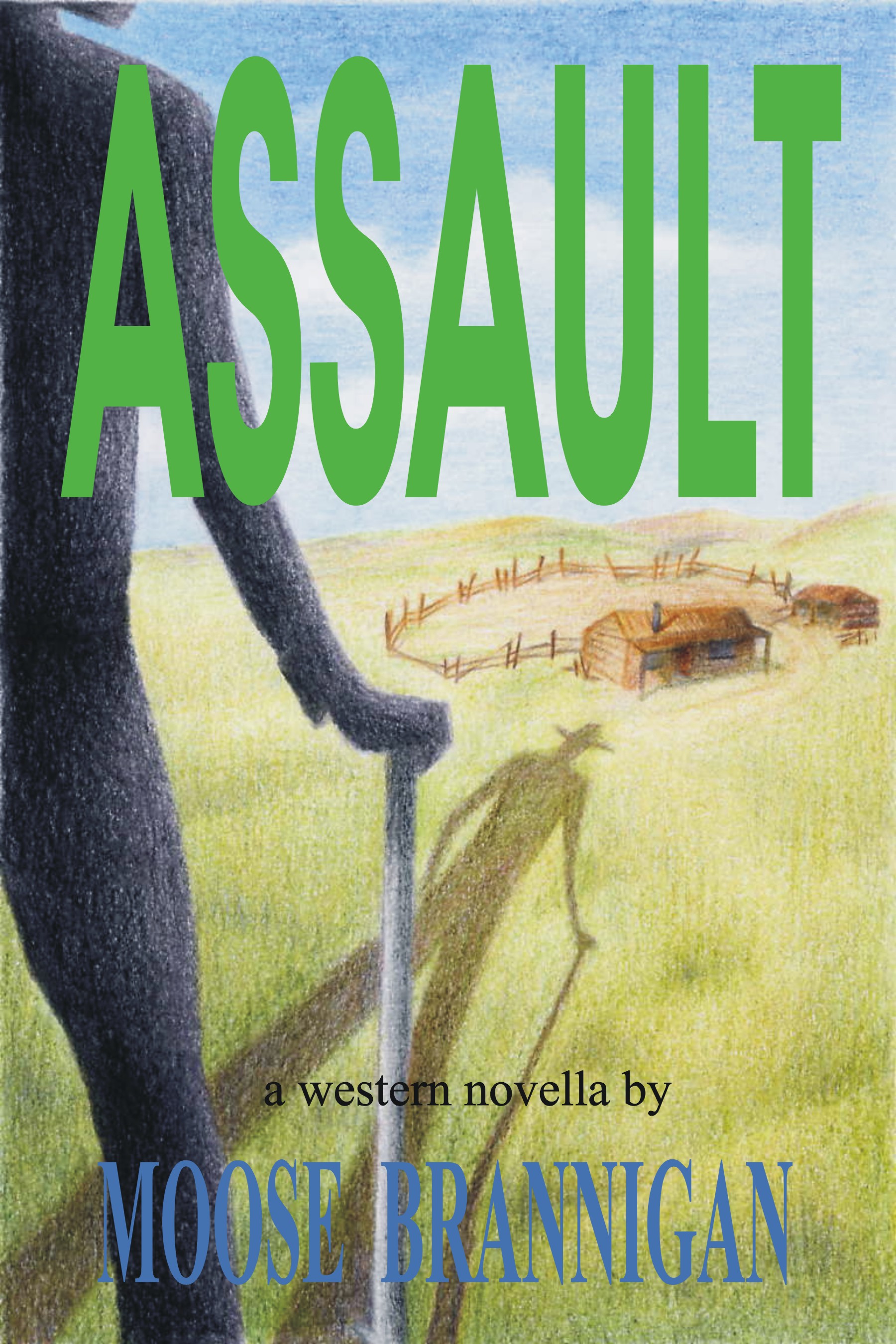 Novella
ASSAULT
Moose Brannigan
ISBN 978-1-927393-03-1 Book 96 pg. 98.5 X 5.5) $11.35
ISBN 978-1-927393-04-8 E-Book $6.78
Western /adventure
Cuthburt, Duke of Wales will stop at nothing to sustain his placement and status in the Royal court and will vengefully dispose of Baptist who has assaulted the Duchess of Scott. Across continents of the eighteen-sixties and the cultures of British aristocrats and the uncivilized west of Canada, Cuthburt will demand retribution. Cuthburt alone will demand that only a true bloodline exists and that his son, Duke Winston, and Duchess of Scott produce a child to carry on the royal lineage. Baptist, a trapper, is thrown into a mix of deceit and revenge, yet holds true to his easy-going nature and ability to foil a nemesis who tries to rule all beneath his Royal position. Cuthburt shall fail.
Quotes:
All through history, royalty has been as ruthless and deceiving as a scoundrel, ruling to their own code. Nice to see a commoner put them in their place without being crass.
History has repeated itself over and over and royalty has made the same mistakes and are no better than a common criminal. Nice to see a decent commoner rise above, Baptist is the good guy.